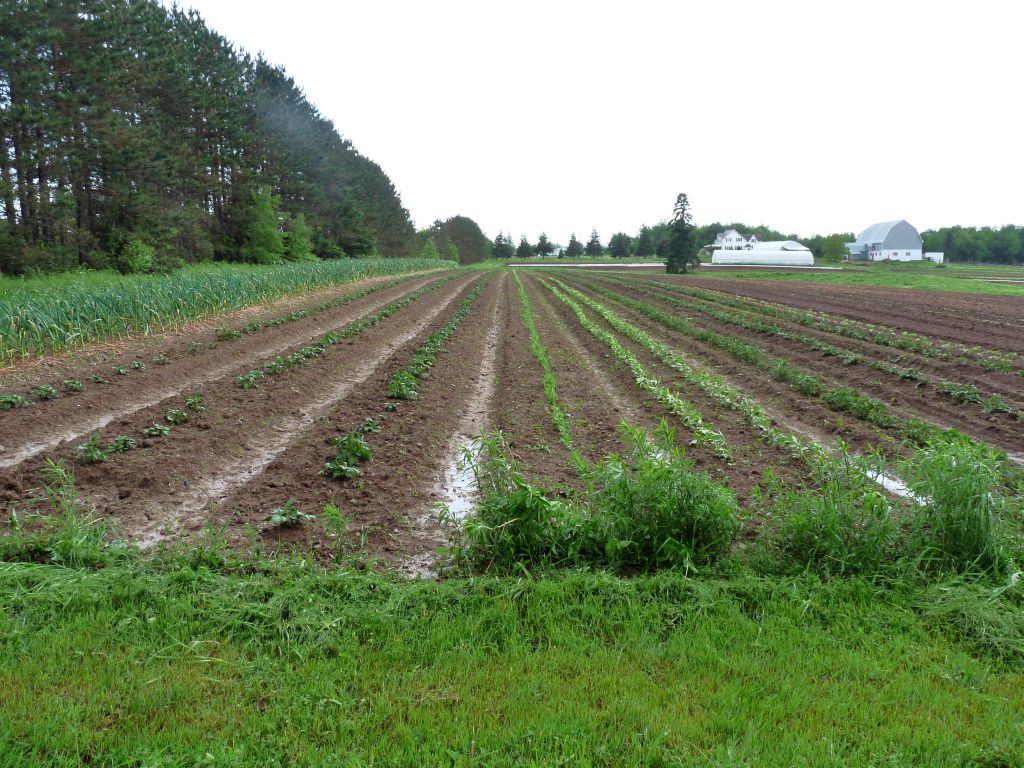 Thank you for visiting my web site. Windy Hill Organic Farm is owned by Alyson Chisholm. I produce organic fruits and vegetables and keep a small herd of dairy goats on my 45 acre farm in McKees Mills, New Brunswick. I offer a CSA box program starting in June and sell my certified organic produce seasonally at the Dieppe Farmers Market on Saturdays as part of the co-op, Coin Bio/Organic Corner. Though I am the sole owner of this farm I by no means operate on my own. My team of amazing farm workers, as well as volunteers, friends, neighbours and other supporters (including CSA members of course!) enable me to run this farm in a sustainable manner and produce vegetables to feed hundreds of families. To my co-producers, I am very grateful and hope we continue doing this for a long time to come!
Well 2020, what more can we say about this past year? It wasn't a bad year on the farm. We had our largest CSA membership ever which worked well  because the farmer's market sales were down by about 30%. We still managed to sell everything we grew and could have sold more. I'm calling 2020 the "year of the carrot" because of our very large carrot yields. Fortunately we also had the technology to wash carrots for storage thanks to the new barrel root vegetable washer. Yes, I'll continue to enjoy stored carrots all winter!
The barrel washer was a big success last year and we were also lucky to secure some funding for a new display cooler for the farm kiosque. The kiosque continues to do well and we added a few new suppliers: Amon Sul Farm provided us with delicious lamb and Ferme l'Hirondelle with a selection of their amazing preserves. Check us out again in June for great local flavours! We're planning to start producing eggs this year thanks to the conversion of an old hay wagon into a mobile chicken pen. This type of housing allows us to spread the chicken manure over a wider area and, at the same time, provide the birds with fresh greens to make delicious, healthy eggs.
I'm happy to announce that Marc will join us for another season as will Carla who has been with Windy Hill since 2012! I'm looking for two other workers to  help us provide you with lots of great food so if you know anyone who may be interested, send them our job ad at https://www.foodwork.ca/jobs/farm-worker-and-farm-work-jobs-58257
2021 promises many great things and I look forward once again to continue supplying my CSA members with delicious, healthy vegetables.